Post 6461 Photo gallEry
During the 2015 Annual Picnic, members of the Fountain Fire Department pose with a few of the kids after the Bucket Brigade Contest.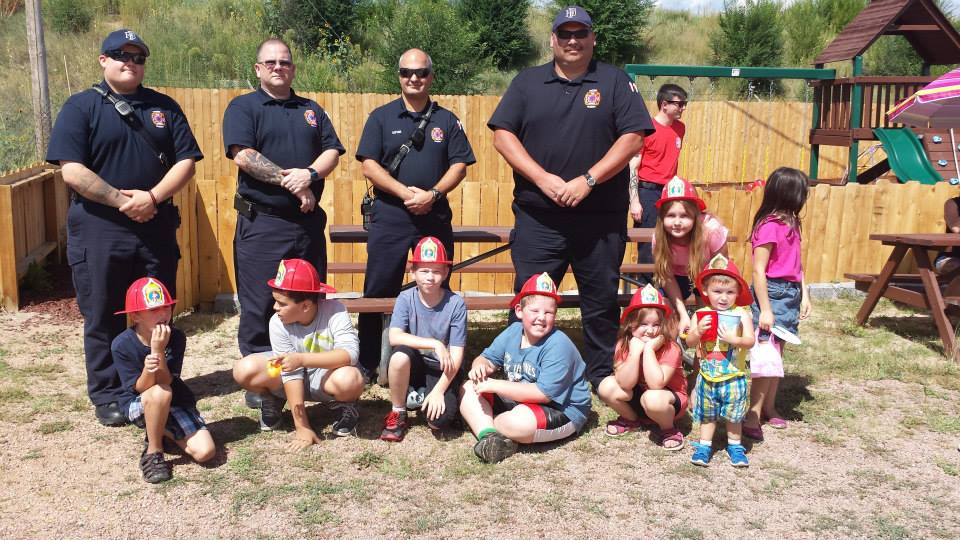 The Men's Aux hosted the 4th of July festivities at the Post this year and did an outstanding job. They roasted a pig, held an auction for cancer aid & research, Provided an Elvis impersonator and brought in a hugh crowd. Pictured below is David (right, who designed, made & donated the plaques that were auctioned off.) & Steve (left, Our Quartermaster) Please check out the Gallery on the right side of this page to see more pics.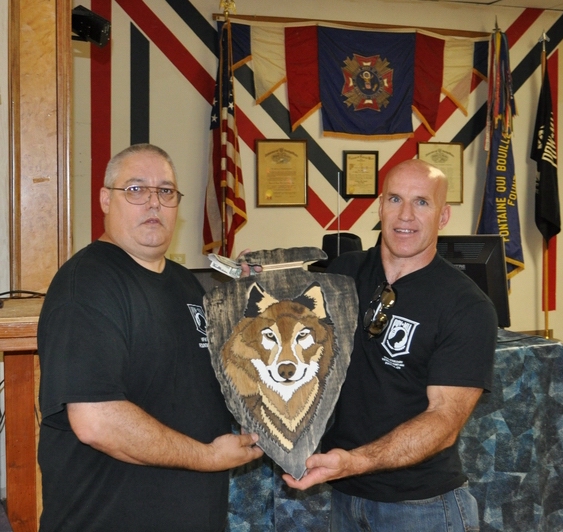 A SPECIAL THANK YOU to HOME DEPOT and it's EMPLOYEES, who donated all the supplies and labor to completely redo our childrens play ground. It looks GREAT!!!!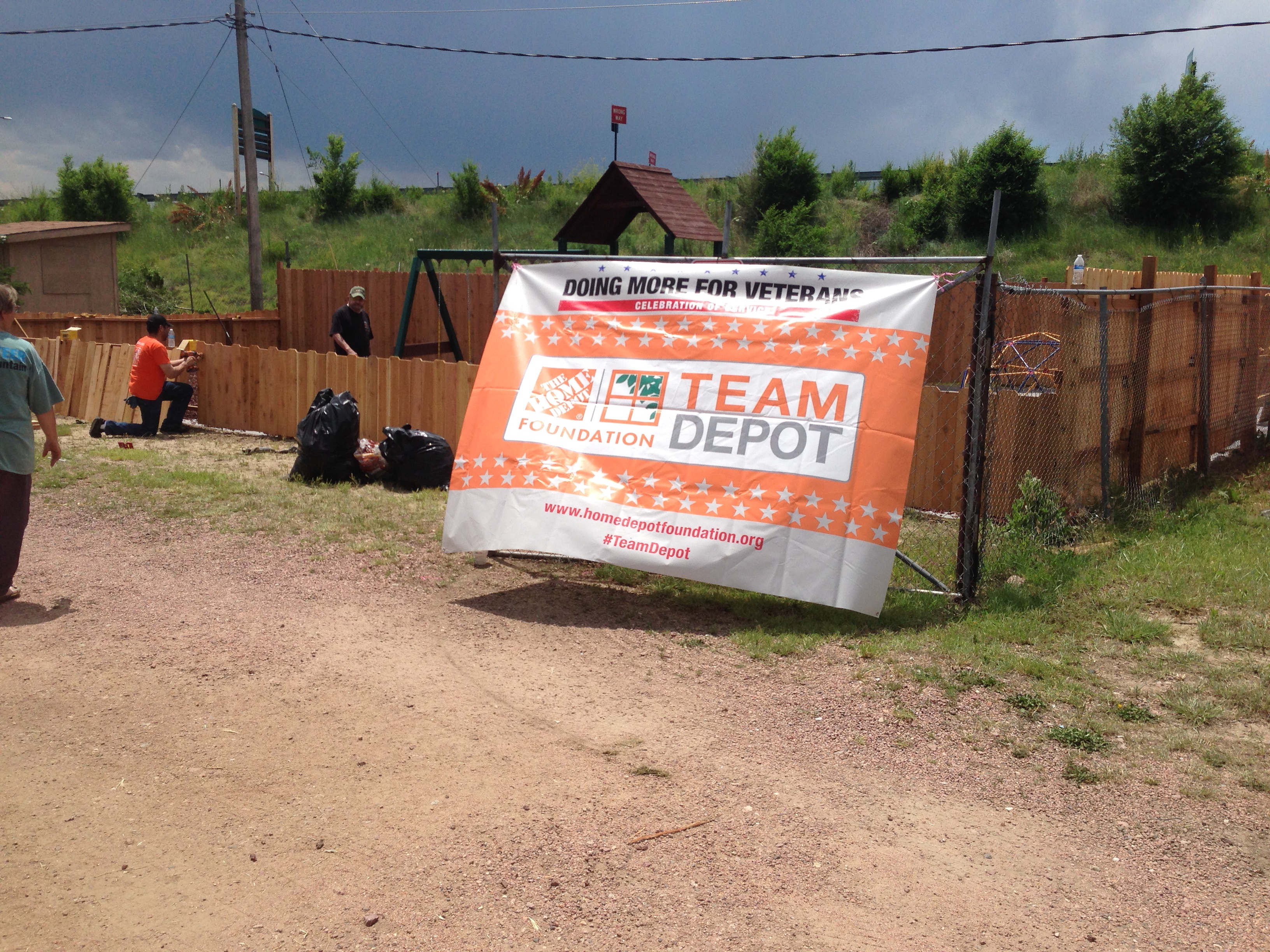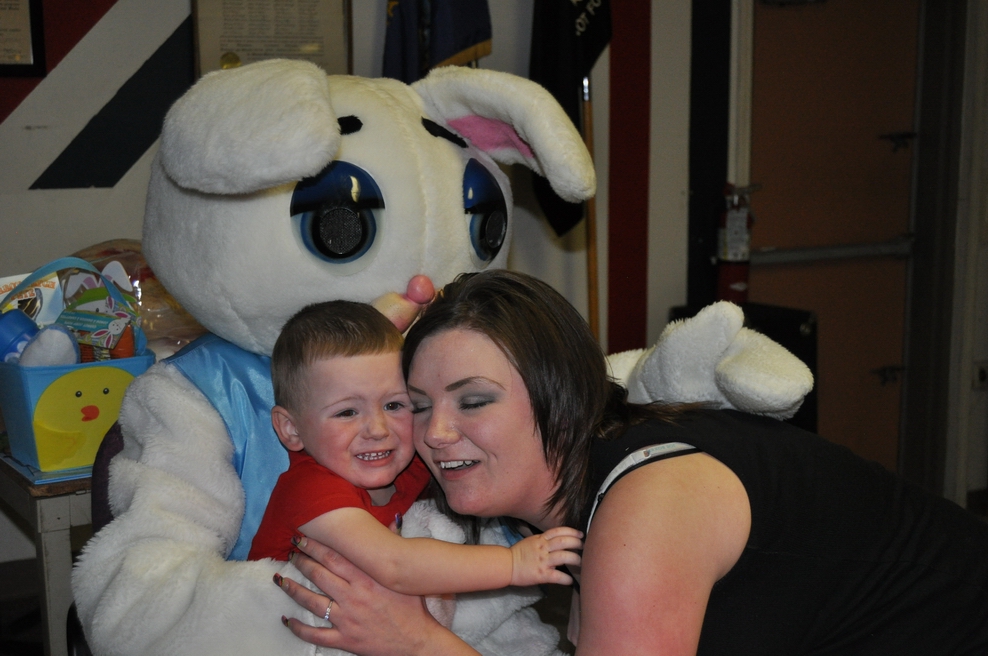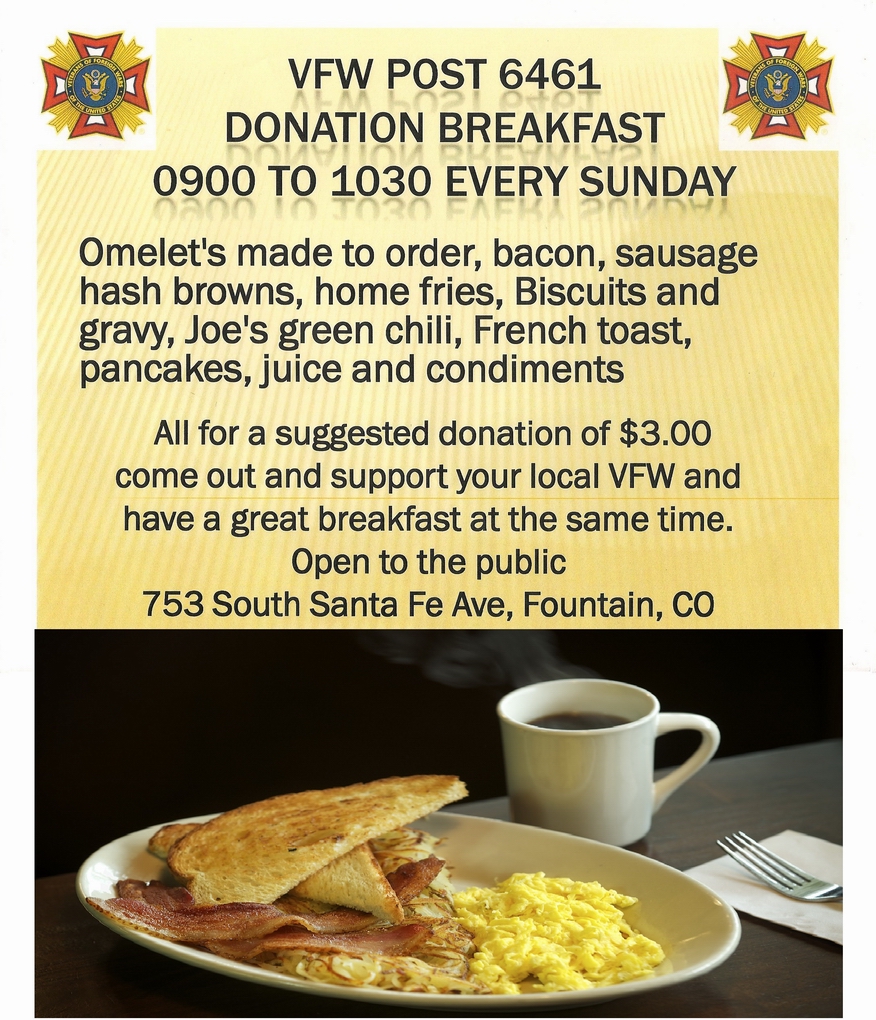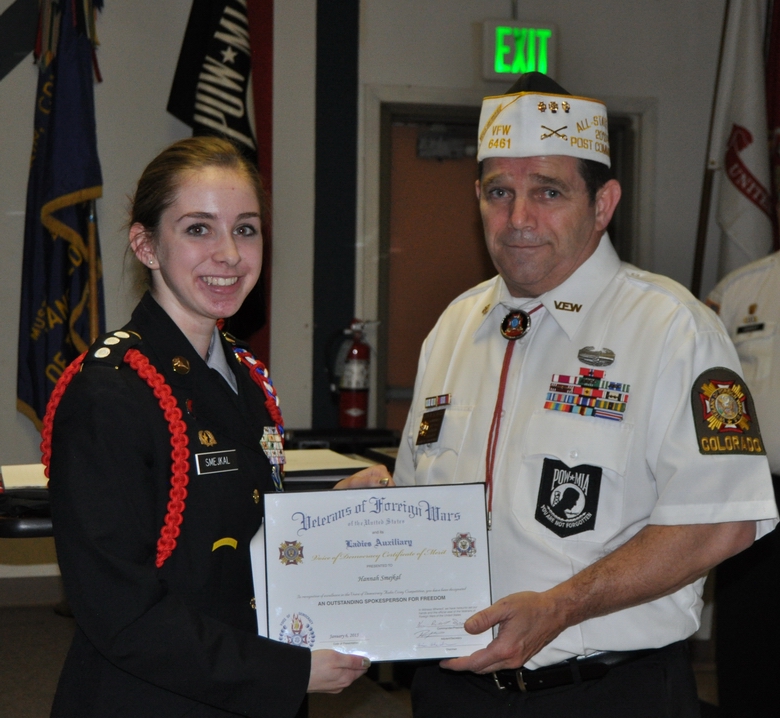 Post Cdr Kevin Reinhold presents a VOD Certificate of Merit to Hannah Smejkal one of the VOD Post 6461 winners.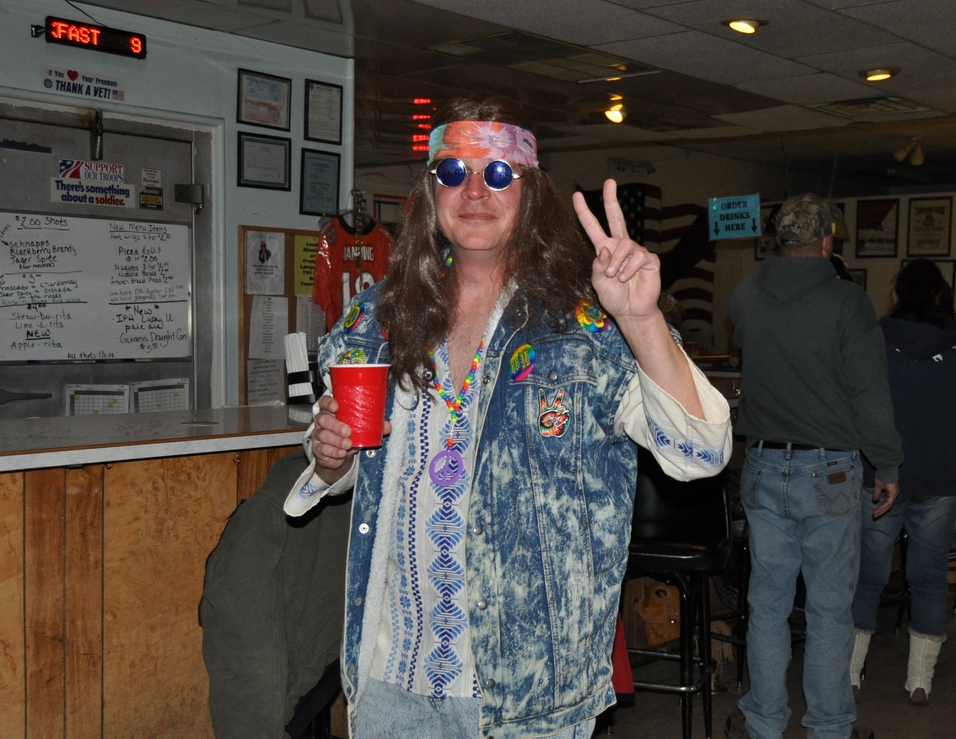 Damn! I thought that was John Lennin, coming to our party, but it was our Senior Vice Cdr, Brian.
Be sure to check out the RETRO 70'S NEW YEARS EVE PARTY Gallery on the right, also check out web site while your here.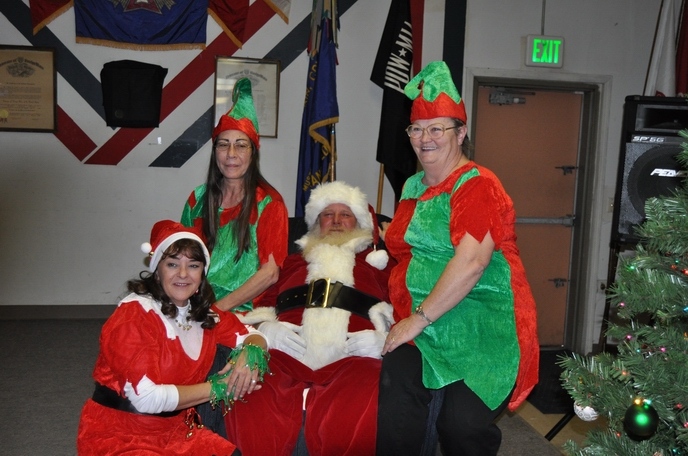 Santa and Elvs, Who helped make the 2014 Kid's Xmas party happen.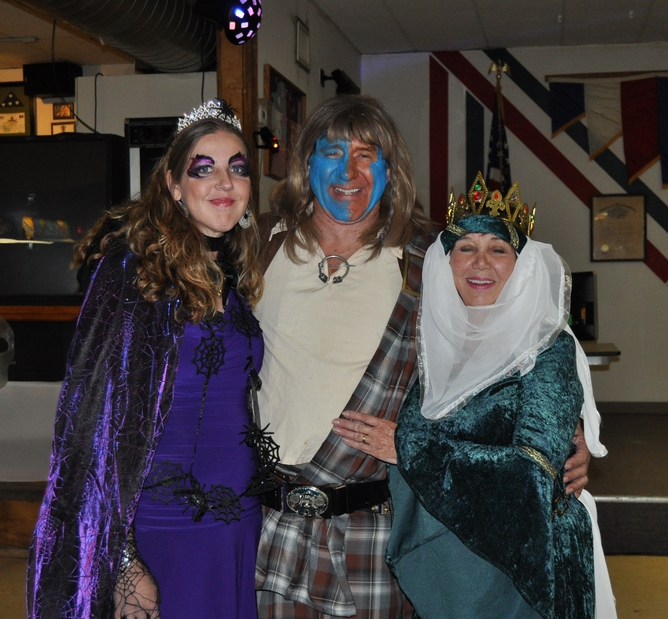 THE THREE WINNERS OF OUR 2014 HALLOWEEN COSTUME CONTEST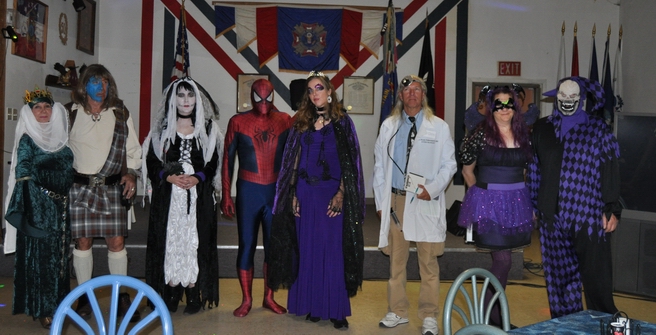 THESE ARE THE 8 FINALIST IN THE BEST COSTUME CONTEST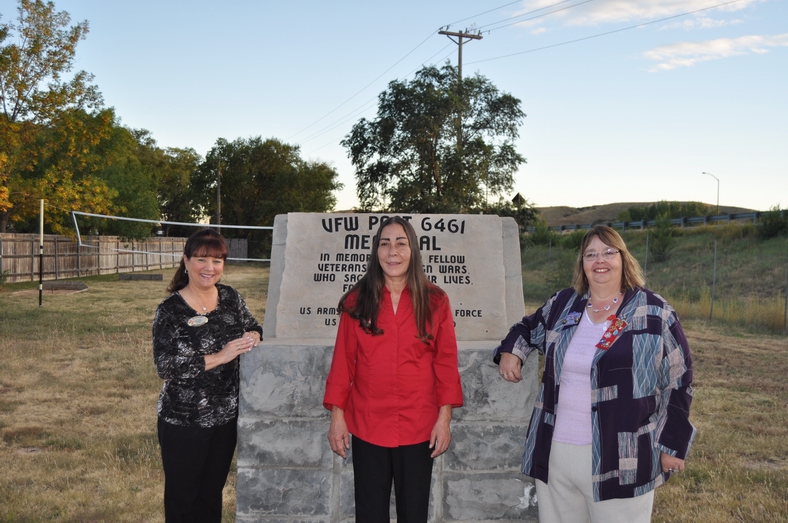 Check out the Gallery, Ladies Aux. National Predident visits our Post, for more pics.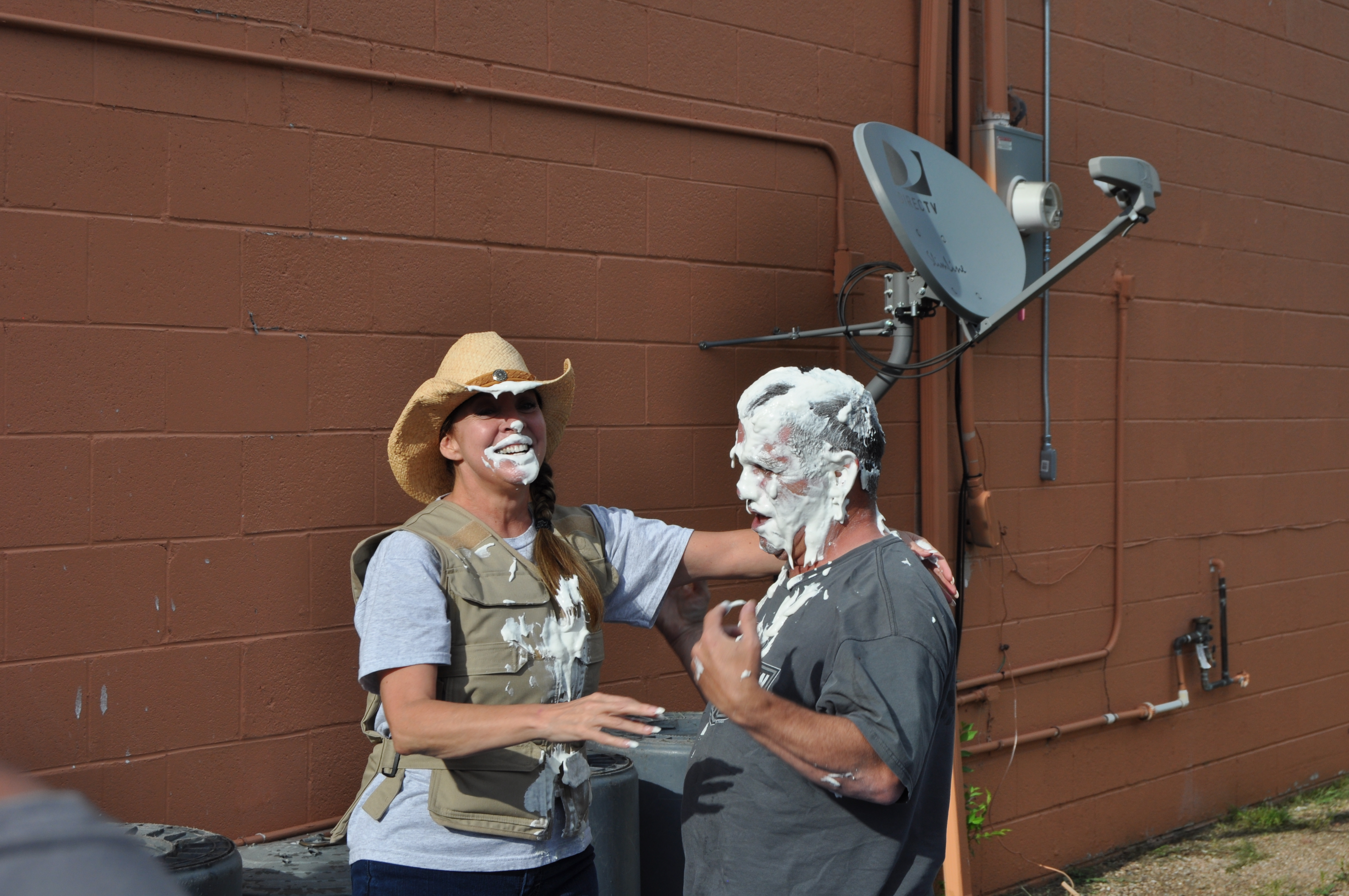 MARGARET WINS THE BID AND GETS THE PLEASURE OF PUTTING A PIE IN THE FACE OF COMMANDER KEVIN.
See gallery on right for more pics.
.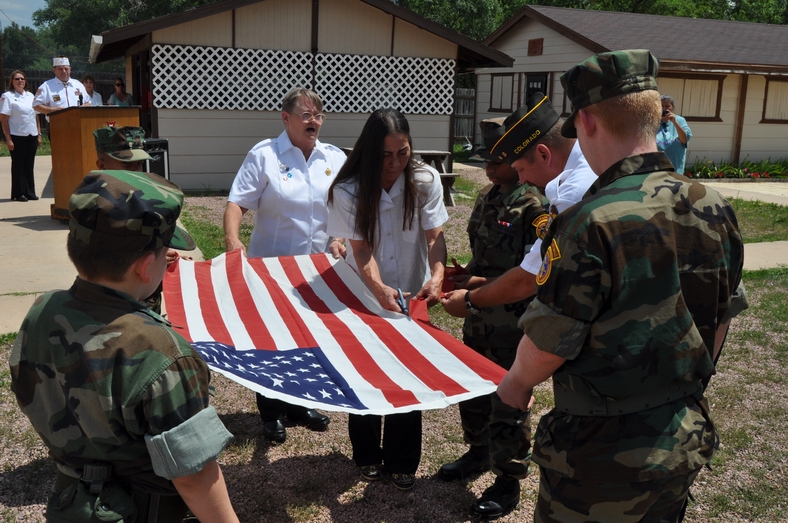 FLAG RETIREMENT CEREMONY 2014
See gallery under recent up loads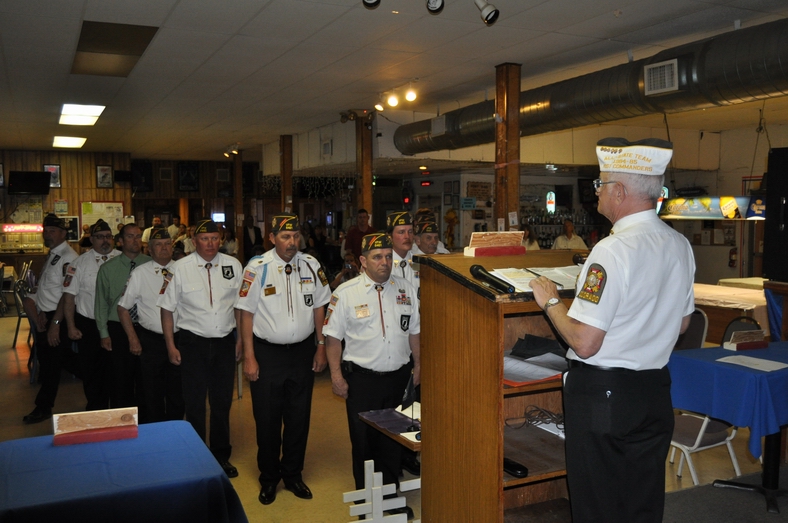 COMRAD TAG INSTALLS OUR POST OFFICERS FOR 2014-15. See Gallery under recent Uploads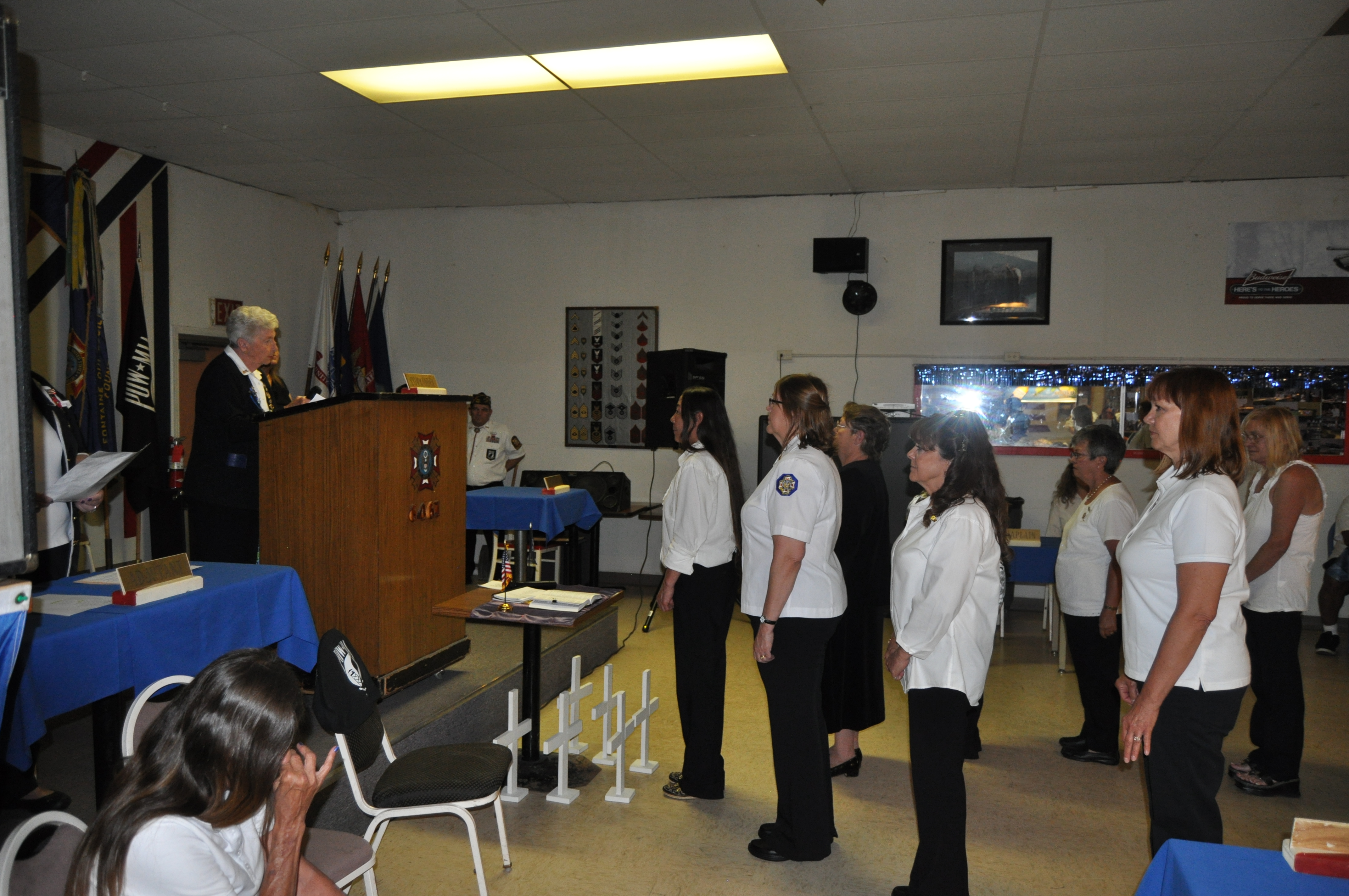 MISS SUE INSTALLS OUR LADIES AUXILIARY OFFICERS FOR 2014-15
OUR MEN'S AUXILIARY OFFICERS ARE INSTALLED FOR 2014-15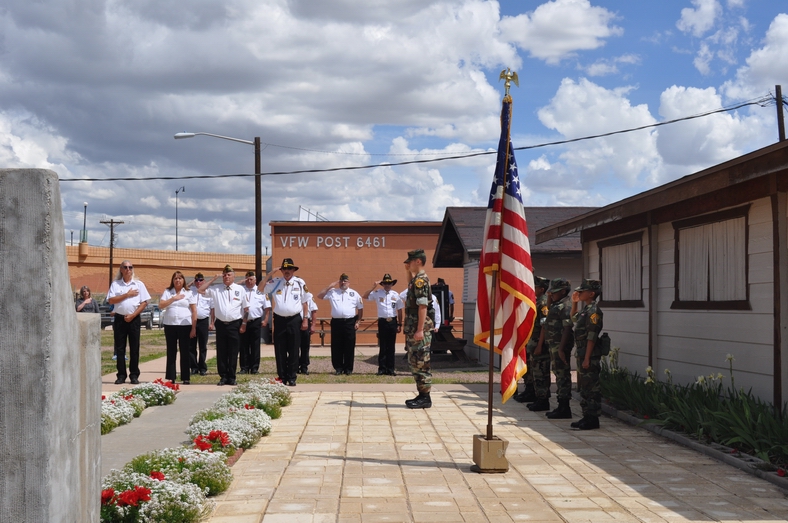 MEMORIAL DAY 2014 AT OUR POST.
See Gallery under Recent Uploads
.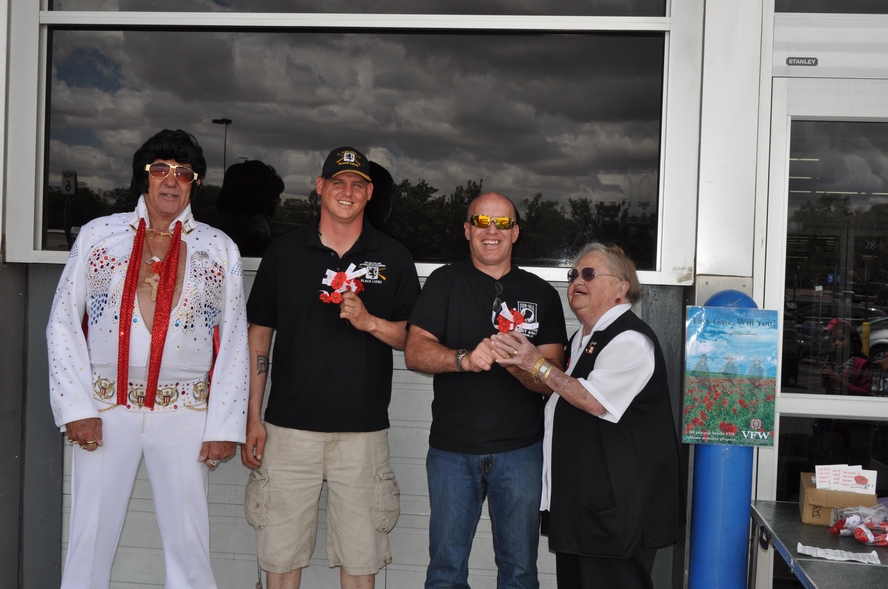 OUR RECENT WALMART POPPY DRIVE RAISED OVER $1600.A SPECIAL THANK YOU TO THE POST MEMBERS, LADIES AND MENS AUX AND ESPECIALLY THE PEOPLE OF FOUNTAIN, WHO DONATED SO GENEROUSLY
.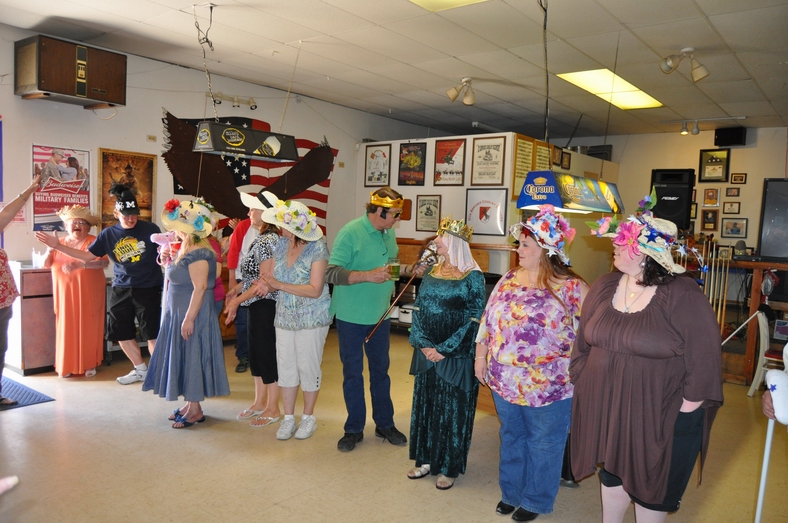 2014 RACE DAY AT THE 'V'
ALL THE CONTESTANTS FOR THE SOUTHERN BELLE BEST HAT CONTEST, LINE UP FOR JUDGING. BRIAN & PATRICK ENTERED THE CONTEST ???, BUT DIDN'T WIN ANY PRIZES
.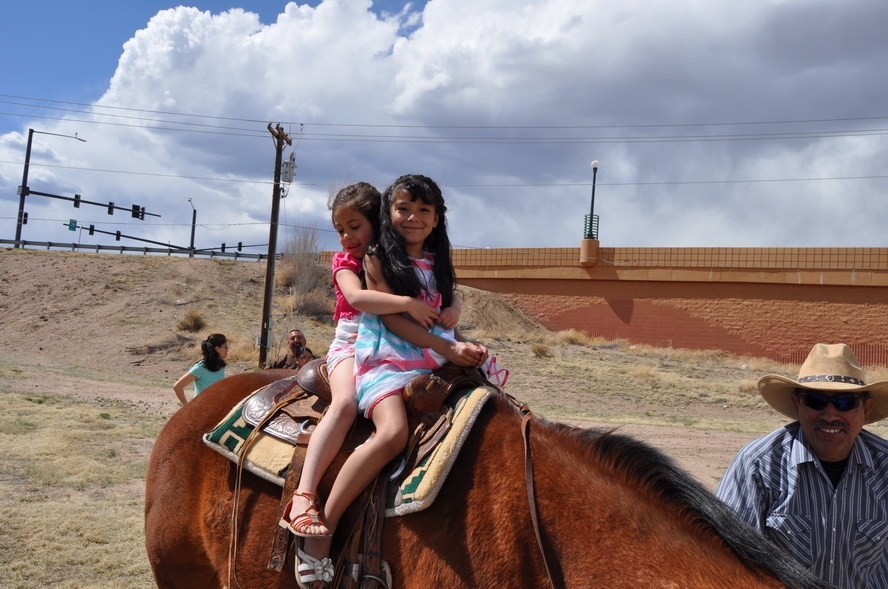 KIDS EASTER PARTY 2014
Following a visit with the Easter Bunny and egg hunt the Kids go for a horse back ride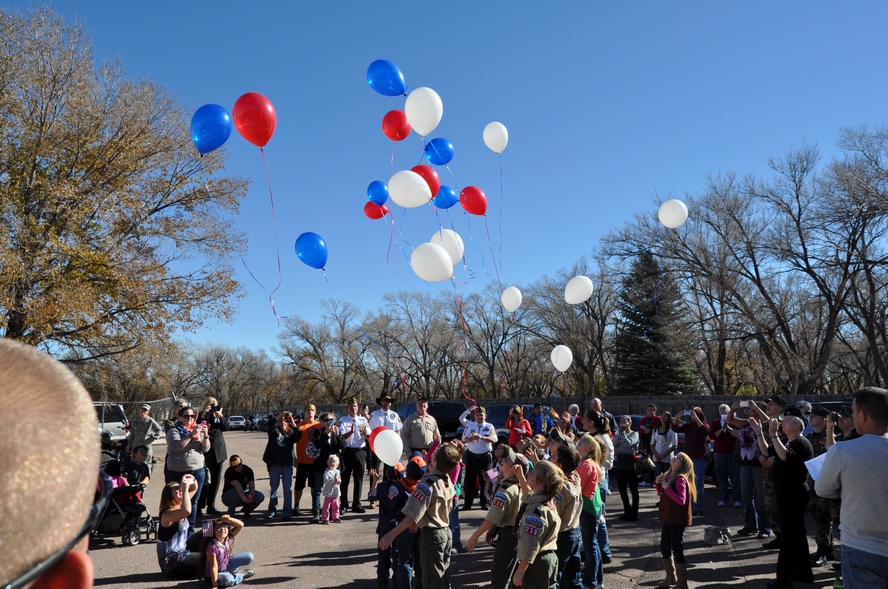 GIRL SCOUT TROOP 40250 & CUB SCOUT TROOP 238 RELEASE THE BALLONS AS A TRIBUTE TO OUR VETERANS.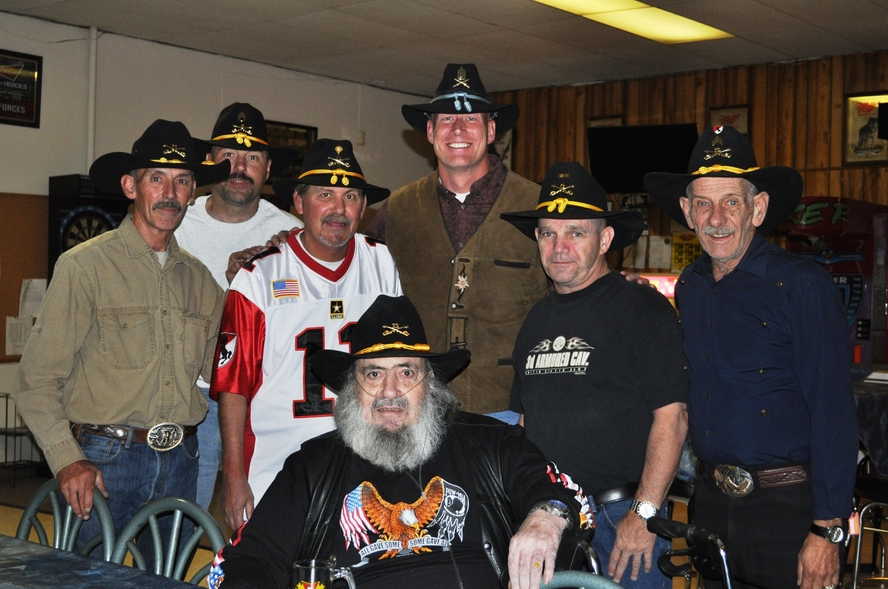 A PICTURE OF SOME OF OUR CAV SOLDIERS, TAKEN ON CAV NIGHT AT THE V. SEE GALLERY ON RIGHT.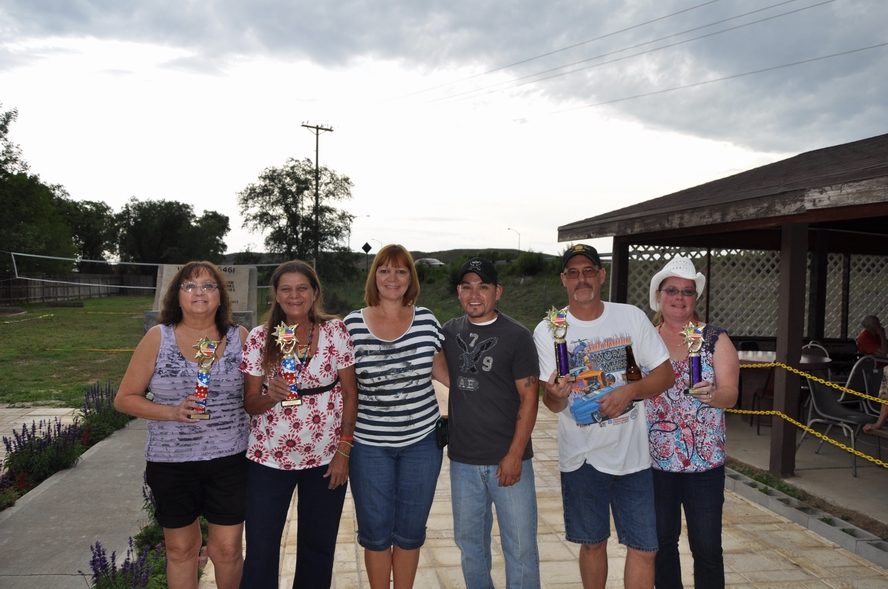 2013 Annual Picnic, Bean bag toss winners. The 1st and 2nd place recieved trophys. We didn't give a trophy for third place, but we still wanted to include them in the photo. Too see all the pictures of the annual picnic click on the gallery, under recent uploads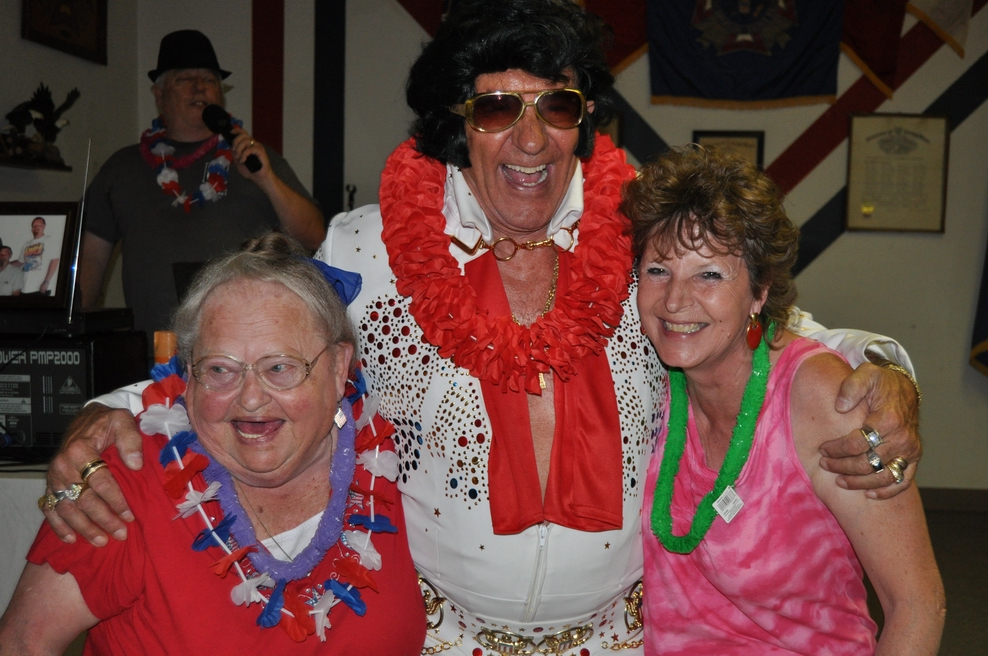 Patrick does his Elvis impersonation during the annual 4th of July party at the V. He is joined in this picture with Patti and Pam Spencer a guest from VFW Post 3912, Litchfield, IL.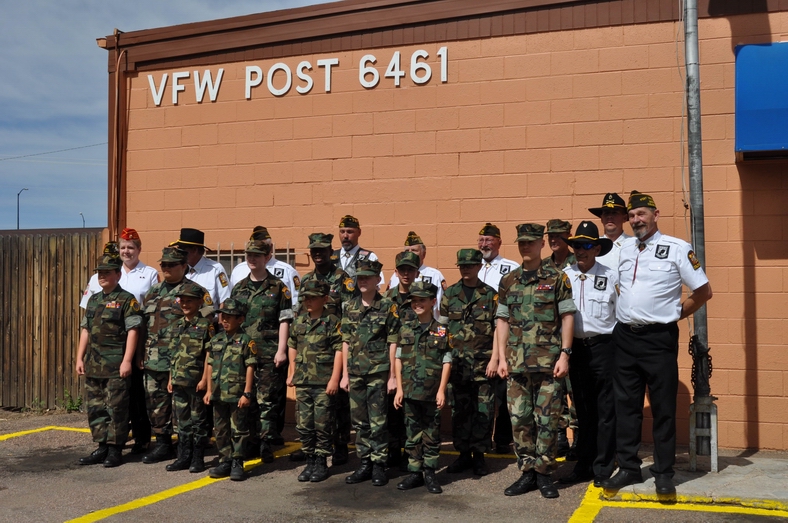 POST OFFICERS & COLO SPGS YOUNG MARINES GET A GROUP PHOTO TAKEN DURING OUR 2013 MEMORIAL DAY CEREMONIES. (See Gallery on right)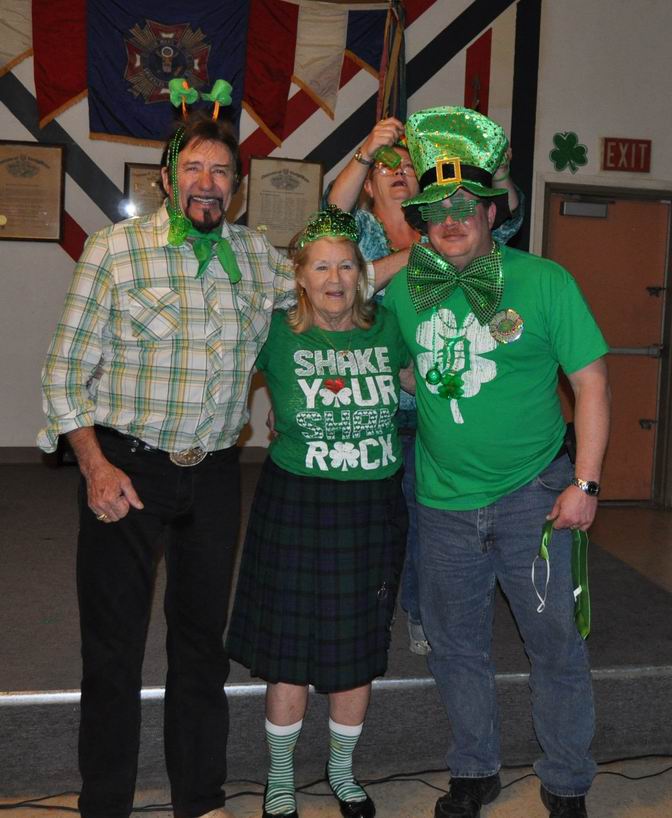 __ ST. PATRICKS DAY PARTY__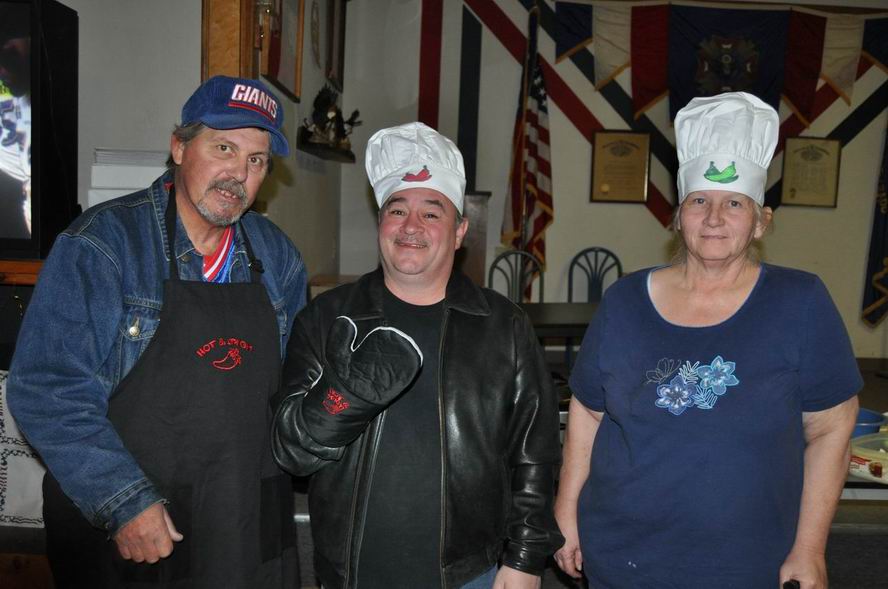 Our three chili cookoff contest winners.